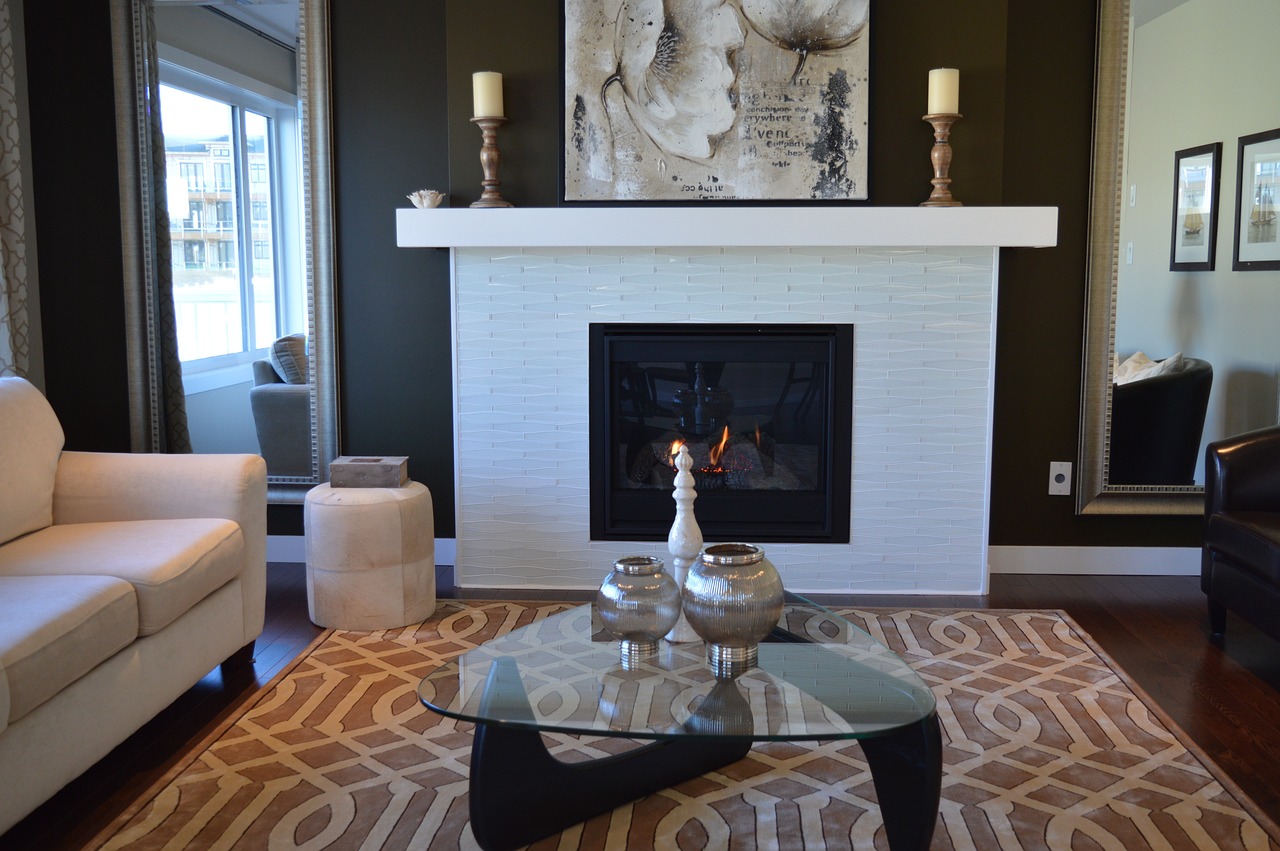 Summer family barbecues will soon be replaced with fall family movie nights and gift exchanges around the Christmas tree. The only thing missing to make these unforgettable family moments even more magical? The perfect indoor fireplace.
The right fireplace will immediately make your house feel more like a home by providing a warm, cozy, and even romantic environment without straining your budget. Modern fireplaces can also lower your utility costs by reducing your reliance on your home's central heating system. Plus, these features are the perfect decor elements for making any space look high end.
What are the best fireplaces to get this year for the indoors? Let's take a look at the perfect fireplace options to choose from in 2023.
Wood
Wood fireplaces are extremely popular today because they're attractive natural focal points that are relatively affordable to use and set up. Since they work without power, they won't drive up your electric bill or your propane or natural gas expenses. Let's take a peek at a couple of the best indoor fireplaces this fall.
Superior WCT6940 Fireplace
This Superior fireplace is known for its high efficiency and stellar heat output. At four cubic feet with a 30-inch log capacity, this fireplace is one of the largest wood-burning fireplaces in the market today. You'll love the firebox's traditionally textured masonry look coupled with its clean combustion heating. It's striking facade and door further give it a sophisticated, customized appearance. The blaze you create in this fireplace may last for as long as eight hours and can heat multiple rooms when you take advantage of its HeatFlo kit.
Superior WRT3920 Fireplace
Look no further than Superior's WRT3920 firebox if you're looking for the best fireplaces that are eco-friendly indoor wood fireplaces. This fire feature is Environmental Protection Agency certified due to its high efficiency. It's also user friendly thanks to its advanced combustion technologies, which provide extended burns so you don't have to keep adding wood to your fire. The best part? You can easily take in your blaze's beauty thanks to this stylish and compact heater's large viewing area.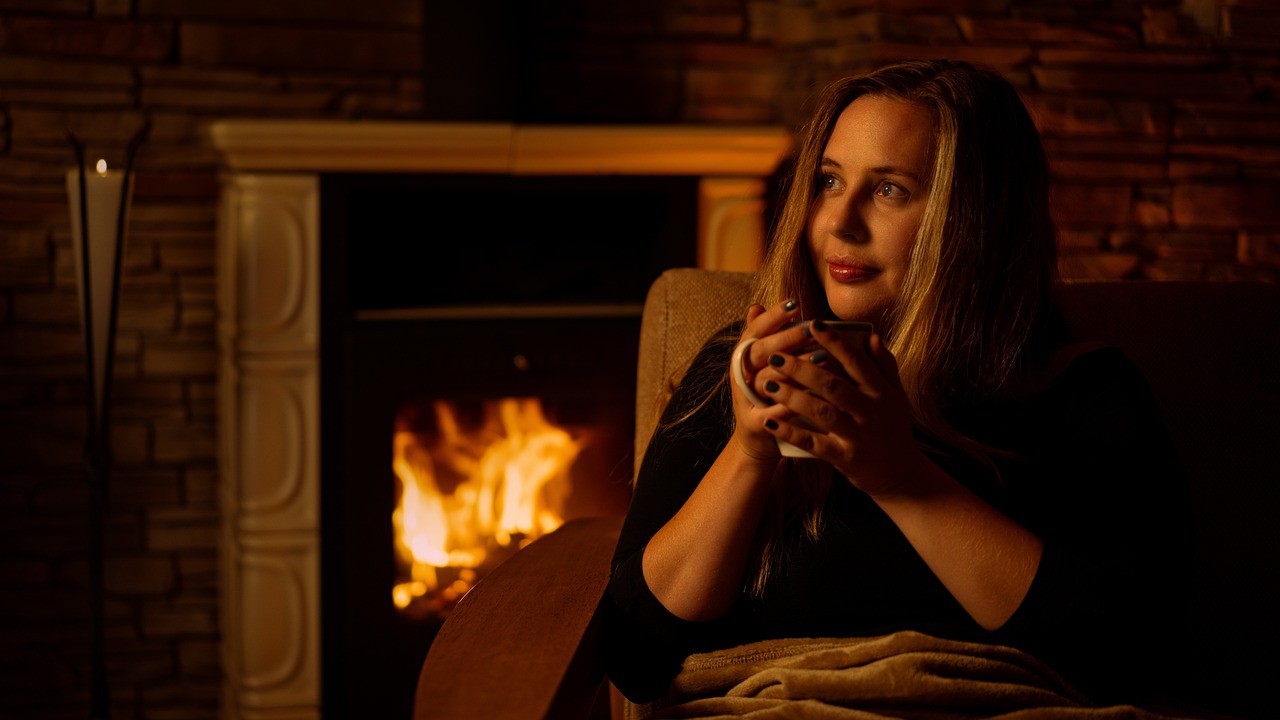 Electric
Looking for a versatile fireplace option that will fit virtually any indoor space? An electric fireplace may be your key to warmer, cozier nights this winter. Electric fireboxes can generate realistic-looking flames without the ash and debris associated with higher-maintenance wood fireplaces. Let's explore a couple of the best fireplaces that are electric.
Modern Flames Slim Fireplace
Gathering around the fire just got high tech with the Pro Slim wall-mounted or built-in fireplace from Modern Flames. You can control this landscape fireplace's heat and flame colors remotely with a Wi-Fi app. You can even tell Alexa to get the fire started for you. Its slim design makes it the best fireplace for homeowners who want a frameless, clean fireplace look. Add your favorite river stones and acrylic crystals to make your fireplace even more visually stunning.
Dimplex Multi-Fire XD Fireplace
This 25-inch fireplace from Dimplex is another top choice for homeowners looking for an intuitive, tech-driven fireplace experience. The fireplace features Dimplex's patented glow technology and eye-catching Realogs, which mimic the look of real wood. The electric firebox also offers several ambient light options ranging from vibrant to pulsing, hypnotic, and moody. Creating the perfect feel and look for your living space — one that matches your decor and personality — couldn't be easier with this fire feature.
Gas
Gas fireplaces stand out for offering a realistic fireplace appearance without the smoke and embers of a traditional wood fireplace. These fireboxes are also versatile and come with convenient safety features your family will appreciate. Let's dive into a couple of the best fireplaces that are gas for 2023.
Empire Fireplace Rushmore Fireplace
This visually mesmerizing fireplace from Empire Fireplace is an easy way to upgrade your living room. The fireplace's TruFlame Technology provides maximum ember glow and flames, as well as minimum emissions. Create a lively, tall fire with the unit's remote-controlled dual burner (rear and front), and give family and friends an unrestricted view of it with its majestic ceramic glass facade. The unit's easy-to-control accent lighting is another reason why this unit is considered one of the best fireplaces.
Superior DRL6500 Fireplace
This breathtaking linear fireplace is the perfect fireplace choice for any homeowner look for a modern, chic feel. The broad viewing area displays a continuous flow of wavering, tall, and elegant flames enhanced by the fireplace's gorgeous porcelain interior. The unit's reflective crushed glass only add to the fireplace's sophisticated look and tranquil feel.
Since the Superior fireplace circulates the heat it produces, you can expect your living space to stay warm and welcoming for loved ones and visitors this fall and winter. Take advantage of the unit's optional fan to circulate the heat even more for guaranteed comfort in large rooms. It's one of the best fireplaces for adding value to your home.
Choose the Perfect Fireplace At Woodland Hills Fireplace
At Woodland Hills Fireplace, we're excited to offer a wide range of both indoor and outdoor fireplaces for homes and businesses of all sizes. We also specialize in the BBQs, fire pits, and outdoor living pieces you need for your dream outdoor kitchen and living space. We sell indoor kitchen and laundry appliances, too.
Expect guaranteed lower prices when you shop with us. We even offer a 30-day price match guarantee to ensure you receive the best deal possible for your fireplace, appliance, or fire pit. Financing is available if you prefer to buy now and pay for your order in convenient installments.
Got questions about any of our products? Our knowledgeable staff members are willing to help! They receive factory training every year and have more than 10 years of industry experience, so they'll point you in the right direction before you make a purchase.
Ready to speak to a sales expert? Get in touch with us to learn more about our products, and shop now for the perfect fireplace and more!