The kitchen is the heart of every home, a place where you and your family gather and celebrate being together. As such, maintaining the health of your kitchen and everything in it is important. The problem? Your appliances don't always give away clear signs that they need to be repaired or replaced, which can be problematic in the long-term and inconvenient in the moment. If you want to keep your kitchen in good shape and functioning optimally, here are some signs you need to upgrade kitchen appliances in your home.
1. Your Appliances Aren't Running As Efficiently As They Used to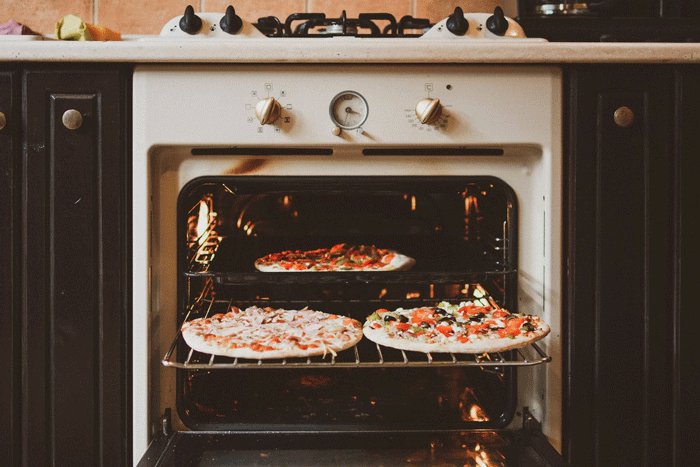 Kitchen appliances lose their efficiency over time as even the most robust products have limited lifespans. Chances are that you've become accustomed to items within the kitchen operating a certain way. For example, your oven may have previously taken 15 minutes to get to your desired temperature, but now you're noticing that it's taking 30 minutes or longer to preheat it. This can be indicative of an issue with the oven itself, meaning that it's time to upgrade kitchen functionality by looking for new ovens for your baking needs.
Pay attention to the way your kitchen appliances are operating and determine whether or not there's a decline in performance. If you notice any changes, it may be time to upgrade appliances.
2. You're Hearing Strange Noises When an Appliance Is on
One of the biggest signs that you need to replace kitchen appliances is the presence of strange sounds while the appliance is in use. This may be a quality that is especially noticeable in smaller appliances like microwave ovens, where you may hear loud buzzing or humming noises when the item is defective, requiring you to replace your microwave. Noises often indicate that an appliance is either having trouble working properly or needs serious repairs as something has stopped working altogether. Either way, making the decision to upgrade kitchen appliances is typically the best course of action.
3. Heat Is Either Nonexistent or Intense, or Leaks Are Present
There are two main types of appliances in your kitchen: those that are designed to heat food and those that rely on water and low temperatures to keep your food cool or clean your kitchen. In regards to the former type of appliances like ovens, ranges, and stoves, you may notice that your appliances are having issues heating up or are getting far too hot regardless of the temperature that you set them at. If you notice heat issues, these can be quite troublesome. Fortunately, these issues can be fixed by choosing to upgrade your kitchen and replace these old appliances with new ranges or new cooktops.
If, on the other hand, you're worried about appliances like your dishwasher or refrigerator, you may spot signs like leaking or perspiration. This could point to signs of issues with internal components or damage that has rendered your appliance ineffective. As it was with the above scenario, the best course of action is to upgrade kitchen appliances with replacement products like new dishwashers or new refrigerators.
Keep a close eye on your appliances to spot clear signs of deterioration and malfunctions. If you're able to catch it early, you can upgrade appliances long before they have the opportunity to become a real problem for you.
4. Your Needs Have Changed Since You Purchased Your House or Appliances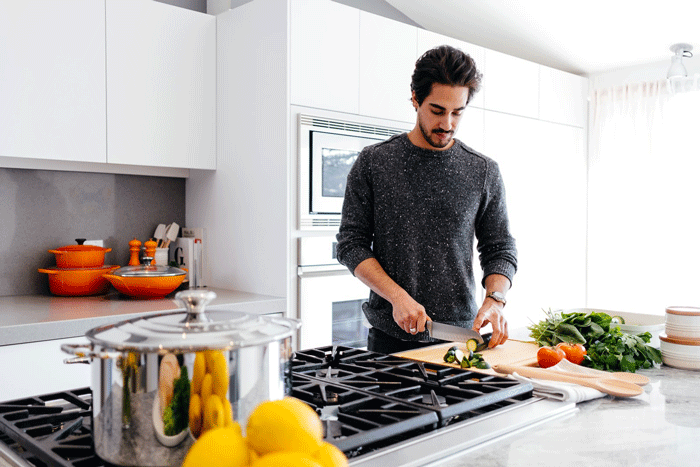 Sometimes, a desire to replace kitchen appliances isn't due to a problem with the appliances themselves. Instead, you may simply want to upgrade kitchen appliances because they don't fit in with your needs anymore. This could be due to any number of factors, such as a growing family that you're cooking more for, finding yourself more involved in cooking and baking than you previously were, or pursuing a kitchen renovation where all finishes and appliances are being upgraded with the latest designs. No matter what your reason may be, an upgrade for upgrade's sake is a great reason to get new appliances.
For many homeowners, the next question is, what do I replace my current appliances with? Consider some of the many great kitchen appliances offered at Fireside BBQ & Appliances! Whether you're looking to replace your range, your refrigerator, or even smaller appliances like your microwave, Fireside BBQ & Appliances offers high-quality appliances and an easy shopping experience. Enjoy benefits like local delivery* and installation available for your new products, financing available as well as a 30-day price match guarantee, and competitive pricing so that we can bring you the lowest pricing, guaranteed.
If you're looking to upgrade kitchen appliances in your home, take a look at our wide inventory of kitchen appliances and inquire for a quote when you find a great appliance that you're looking to buy now!
*Live near Woodland Hills, Conejo Valley, or West Hollywood in Los Angeles, California? Visit us in person, and enjoy regional delivery and installation for your new kitchen appliances! Call us today to learn more.