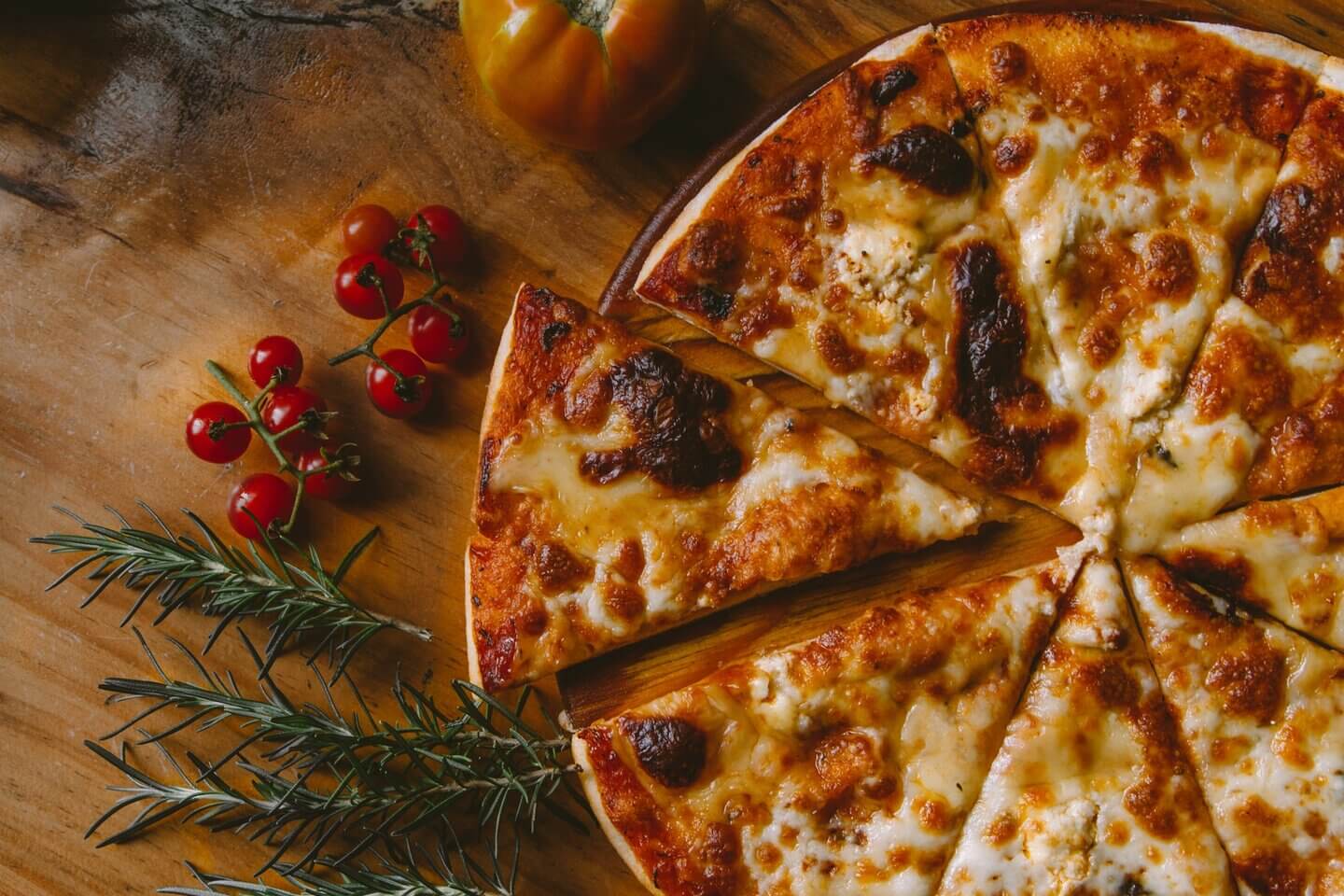 Whether it's simply too hot inside to turn on the oven or you don't have a pizza oven in your outdoor kitchen, you might find yourself having to turn to your grill to make a pizza. Is it possible? Absolutely! In fact, grilling your pizza might just become your new favorite way of making it since you can't get just as delicious an outcome using both gas and charcoal grills. If you have all the ingredients to make a pizza and all you have access to is your grill, let's take a look at how to make a grill pizza!
1. Get All of Your Pizza Ingredients and Grilling Tools Together in One Place
Regardless of whether you're using a grill as a pizza oven or you're prepping your pizza to bake inside, the first step in the process should always be to have everything you need in one place. Unlike cooking pizza in an oven, you're actually going to build your pizza once after you have lightly toasted your pizza over the flames. The last thing that you want to do when you're learning how to make a grill pizza is to accidentally forget some of the most essential tools and food products you need to get the job done.
Whether it's filling your outdoor refrigerator with cheese and vegetables or making sure that your outdoor kitchen drawers have surfaces like cookie sheets and tools like spatulas for transitioning and prepping your pizza, take care of everything beforehand so that you have everything ready for your pizza ahead of time.
2. Prepare Your Dough, Oil the Grates, and Get a Nice Char
Whereas, with an oven, you can slide your pizza right in and begin baking, the process of how to make a grilled pizza is a bit different. If you're making your dough from scratch, make sure that you have followed the directions so that it's ready to be baked. If you're using store-bought pizza dough that's already prepped for you, get it out and place it on a flat surface like a cookie sheet. Create a two-zone heating area or turn your grill onto high (you can turn your temperature down later when using a grill as a pizza oven as well) and apply oil to your grill grates.
Then, get a nice char on your pizza dough and regularly check it once it starts bubbling up to make sure that you're not over grilling it. If it looks nice and brown on one side and it's firm, you're ready for the next step!
3. Set It Down and Prepare Your Pizza With Toppings
Transfer your pizza dough, charred side up, over to a cookie sheet or another flat surface, brush it with olive oil, and prepare it with all of your toppings. This means tomato sauce, cheese, and any meat, vegetables, seafood, or fruits that you want on your pizza. This is often the most exciting part of the process of learning how to make a grilled pizza, so go wild and have fun! Once you've finished this step, you're almost at the finish line.
4. Lower the Heat or Set Your Pizza Over the Indirectly Heated Area and Bake for Two to Three Minutes
If you're using a gas grill as a pizza oven, lower the temperature to ensure that your pizza doesn't burn once you put it back on the grill. Using heat that's too high can result in having a pizza that's charred on the outside and too doughy in the middle. If you've prepared a two-heat zone on your charcoal grill where you have ample room for your pizza to sit on the other side without being directly over the heat, put your pizza back down over this area and cover the grill back up. When you're learning how to make a grill pizza, make sure that your pizza is sufficiently charred on the bottom and that the cheese is bubbling once you open the lid back up. If all looks well, you've made your first grilled pizza. Congratulations!
Once You've Made Your First Grilled Pizza, You Might Never Go Back!
While learning how to make a grill pizza might sound very difficult to pull off, the reality is that grilled pizza can often be just as efficient as sticking it in a pizza oven. More importantly, using a freestanding or built-in grill in your outdoor kitchen will still give you that smoky flavor and crisp body that you're looking for without compromising the quality of your pizza along the way. Put simply, a pizza on the grill can be just as good as a pizza in the oven.
If you're looking for all the tools you need to get the job done, Fireside BBQ & Appliances is here to help you build your outdoor kitchen so that you can make pizza and other dishes with ease. More importantly, we offer lower prices and a 30-day price match guarantee, financing available to you, and delivery available for your new outdoor appliances. Buy now or speak to a sales expert today!