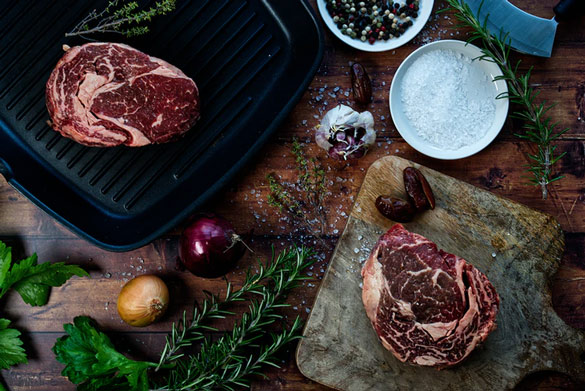 Grilling out is more than just about cooking food. It is an event for the whole family to participate in. For some, it's a ritual and an experience, whether it's for themselves, friends, or family gatherings. Spending time outdoors, enjoying each other's company, and gathering around the grill smelling the wonderful food cooking is all part of the experience. Quite often, the grill itself becomes center-stage, such as with built-in grills in outdoor kitchens.
Having the right grill is paramount not only in the perception of how the food is going to taste but in the grilling experience itself. When selecting the right grill to purchase for your home, some people are left contemplating the advantages of electric grills vs. gas grills. Let's explore the advantages and benefits of one stacked up against the other.
The Flavor Aspect
Grilling with a gas grill is a decision that is made by a large majority of people and for many good reasons. First of all, one must take into consideration the taste of the food. Only charcoal grills and smokers offer a more authentically smoky flavor over a gas grill. When you grill with a gas grill, a true, grilled flavor comes through in the food that you are cooking.
You may be wondering, "Are electric grills any good?" The answer is yes, but in their own way. No, you won't get a char-grilled flavor with an electric grill, even though you will see grill marks. Then again, if you're a marinade master, you could still whip up something just as smoky in flavor with the right sauces and seasonings. Plus, you will get to enjoy your grilled food even on a rainy day, won't you? Just plug in your indoor electric grill on your kitchen countertop and you are good to go.
The Space Factor
In considering an electric grill vs. a gas grill, consider how much space you are working with. If you have a sprawling deck just waiting to entertain guests, chances are you would fair better grilling with a gas grill. Gas grills are oftentimes larger and offer cooking space that you need to prepare food for lots of guests at the same time.
On the other hand, if you live in an apartment and are just looking to grill for yourself plus one, you might not have an outdoor space that is large enough to house a gas grill. Are electric grills any good? You bet they are, especially in this particular situation.
The Heating Element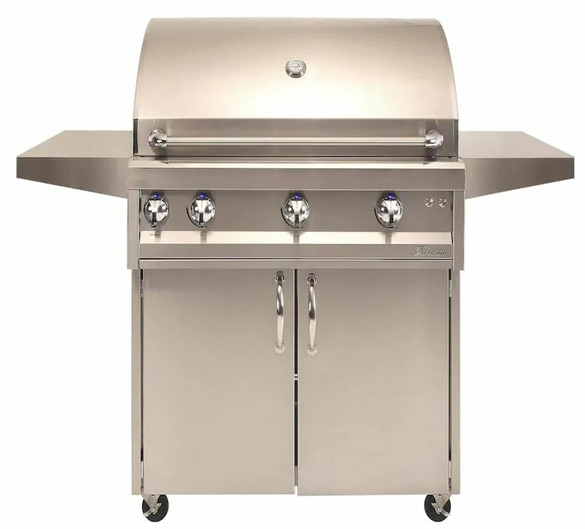 The next step in discussing an electric grill vs. a gas grill is to examine how much control you have over the heating element in both situations. When grilling with a gas grill, you are able to control the heat at a continuous temperature. With that being said, keeping them set at a low temperature for an extended period of time may be difficult.
An electric grill works by generating intense radiant heat and then powers off intermittently on a timer. This type of heating may make it difficult to sear foods as quickly and effectively like you could on a gas grill. Though, many home chefs who use electric appliances adapt and master their techniques accordingly!
Fuel Source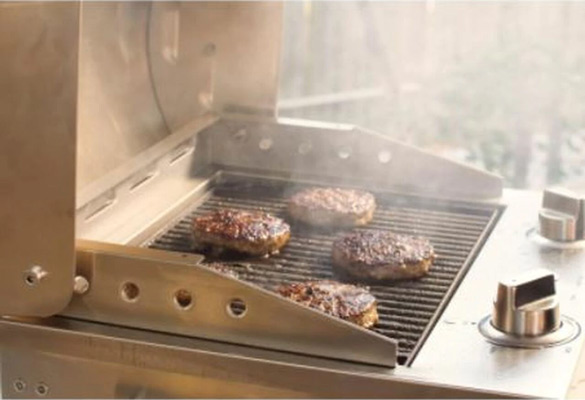 When examining an electric grill vs. gas grill you also should consider which you would rather do, plug in your grill, or be prepared with a propane gas tank to cook your food. Are electric grills any good? In this aspect they certainly are. Having to go and lug around a heavy propane tank, and risk running out when you need it is one disadvantage of having a gas grill.
Cleaning
When cleaning the heating element of an electric grill, you have to make sure to unplug the unit and never submerge it in water. However, storing it away is the easy part, as it is compact and designed to be put away for future use.
When grilling with a gas grill is complete, you can take it apart and wash the heating plates, grates, and grease trays with hot water.
Making Your Final Decision
After reading this, you likely already know whether an electric grill vs. a gas grill is right for you. It primarily depends upon whether you plan on cooking for yourself and a friend on your porch or perhaps inviting over your neighbors to join you in a small feast on your back deck. Use your intuition to guide you to what is right for your situation.
Fireside BBQ & Appliances: Your #1 Source for Gas and Electric Grills
Whether you have decided on a gas grill or electric, Fireside Appliance has what you are looking for. Offering only the highest-quality models on the market, we are proud to give our customers a 30-Day Price Match Guarantee. We offer financing options to make your grill purchase more accessible and affordable, and our kind and knowledgeable staff are available on live chat at all times. We look forward to hearing from you!