Posted by Woodland Hills Fireplace on Jun 9th 2023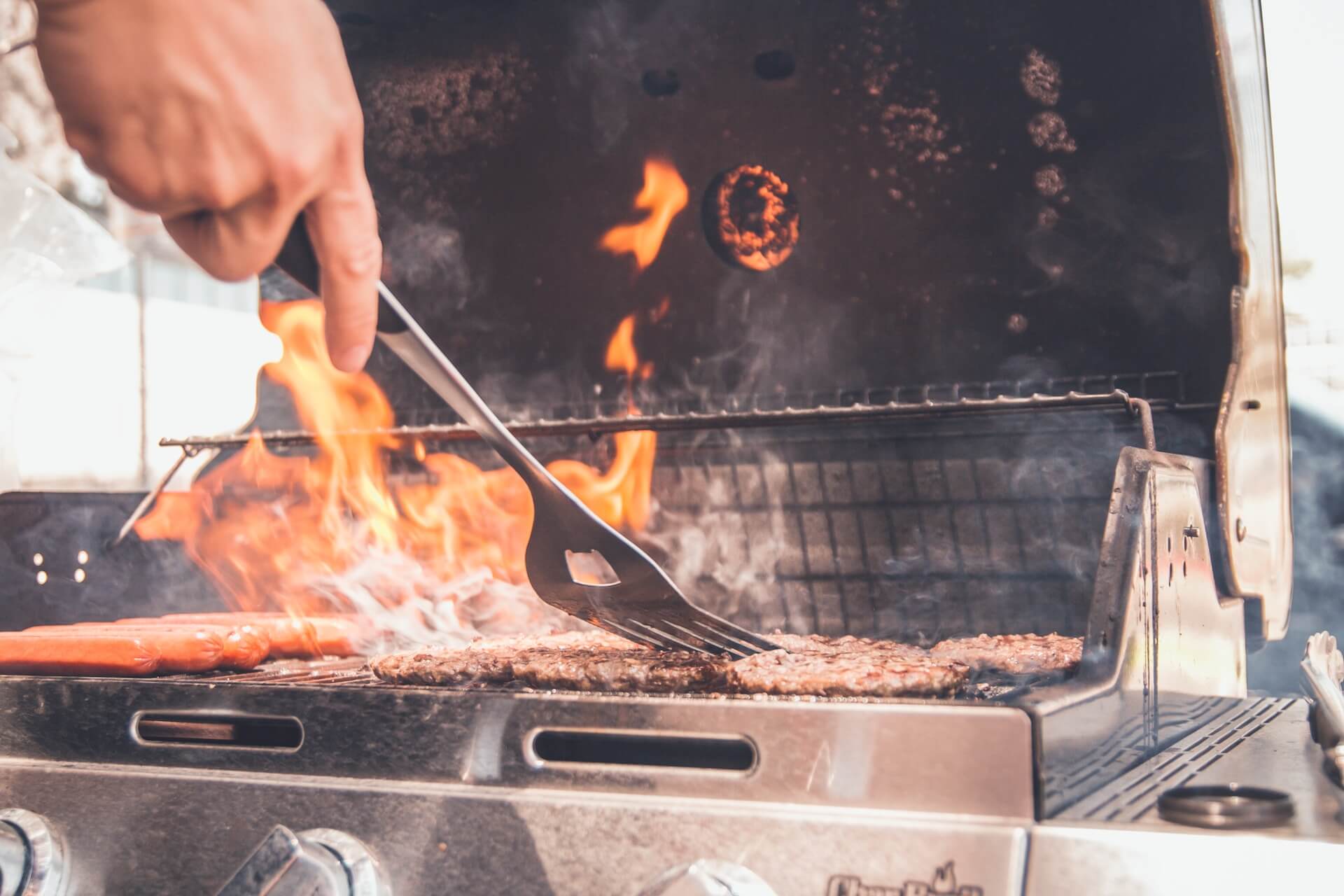 If you're looking to invest in a high-quality outdoor gas grill, you'll want to read this gas grill guide. There are many different options available that you can purchase to be the centerpiece of your outdoor kitchen. From gas griddles to gas smokers to infrared gas grills that help keep your food moist and juicy, we'll give you the scoop on the best BBQ gas grills on the market today.
Propane vs. Natural Gas
The first choice you'll need to make is what type of gas you want to use to fuel your outdoor gas grill. Your two options are propane and natural gas, and each has its benefits and drawbacks. Propane is stored in a tank that needs to be refilled when it is empty. It's always handy to have an extra full propane tank on hand so you don't run out of gas in the middle of cooking. Natural gas can be a very convenient option if you already have natural gas lines built-in to your home. Depending on where you live, natural gas may not be available.
Built-in vs. Freestanding Gas Grills
If your outdoor kitchen has countertop space, a built-in gas grill may be the perfect addition. Built-in outdoor gas grills mirror the look of an indoor kitchen. As with freestanding grills, you can purchase a cover to help protect it from the weather. If your countertop space is limited or you simply have none, freestanding gas BBQ grills are your best option. Freestanding grills typically come with two or four wheels so you can easily move your grill around as needed.
Analog Thermometers vs. Digital Thermometers
Good outdoor gas grills will come with a thermometer so you can monitor the temperature inside the grill when the lid is down. This lets you use your grill much like an oven after achieving a good sear. A digital thermometer will give you a precise readout. Some outdoor gas grills even offer wifi connectivity that lets you monitor the temperature of the grill with an app on your phone. While digital thermometers are more accurate, old-school analog thermometers are more reliable since they don't depend on electronics to work.
Side Burners
Many freestanding outdoor gas grills also include a side burner to help you pull an entire meal together without having to leave the grill. A side burner can give you the option to cook side dishes like soup, steamed veggies, and noodles, or make the perfect sauce reduction. Do you love fish, but hate the fishy smell it leaves in your house? The side burner on your outdoor gas BBQ grill is the best way to keep the fishy smells outside.
Built-in Rotisserie
A rotisserie built-in to your outdoor gas grill is the easiest way to get a perfectly even cook while your meat is constantly basted in its own delicious juices. A rotisserie cooks in a convection style, releasing the fat from the inside out to coat and add flavor to the meat as it cooks. A rotisserie can be used to make a wide variety of cuts of meat from whole chickens to racks of ribs, pork butts, legs of lamb, turkey legs, and more. You can also use a basket accessory to make flavorful grilled veggies.
Infrared Burners
In traditional outdoor gas grills, a flame is used to directly cook your food. An infrared gas grill uses an infrared element between the flame and the grates. There are pros and cons to using infrared burners. For pros, infrared grills can reach higher temperatures quicker which cuts down on your preheat and cook time. They also help keep your foods moist and juicy. They do this by producing radiant heat that penetrates the meat without messing up the moisture barrier. You'll also get even heat distribution, fewer flare-ups, and use less fuel. For cons, infrared grills can be bulky and pricey compared to traditional outdoor gas grills.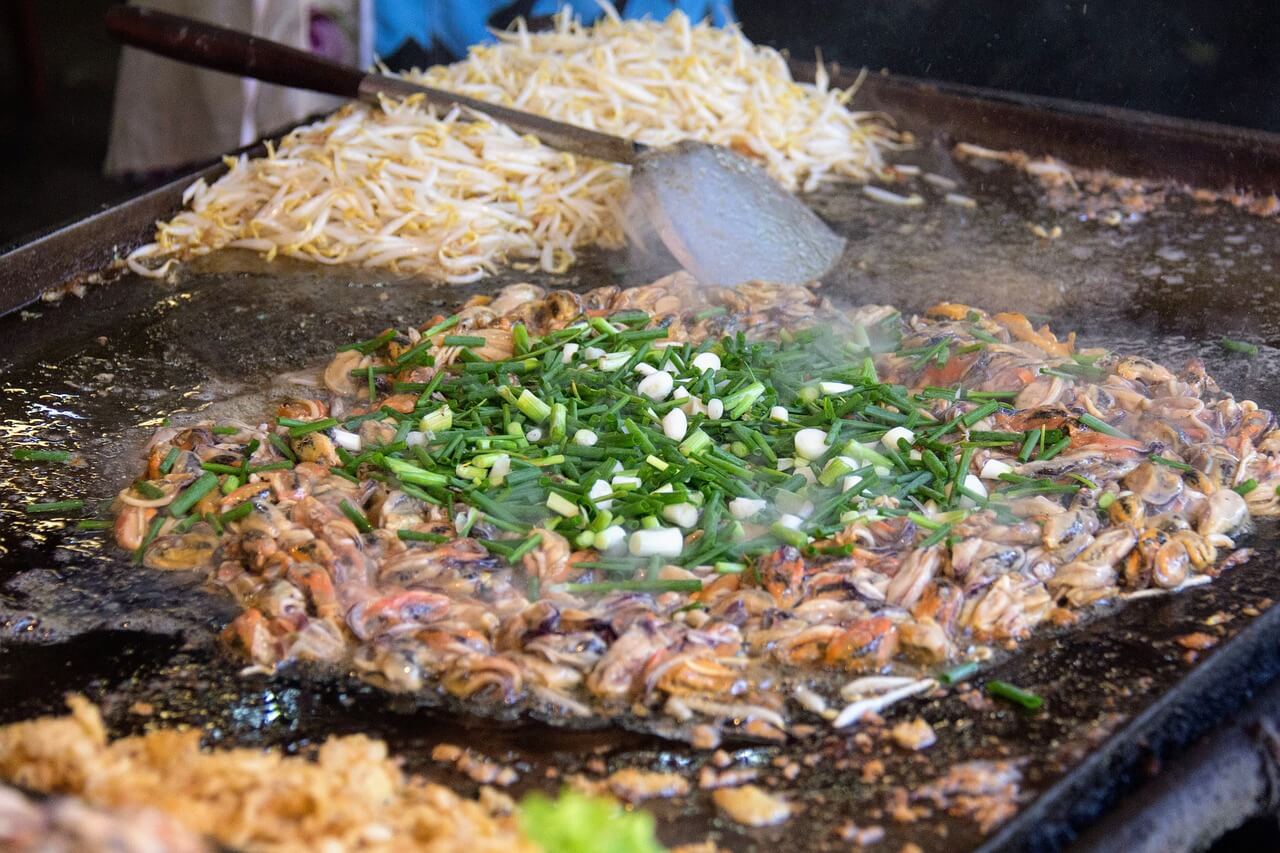 Flat Top Grills and Griddles
Flat top gas grills and griddles give you a large, solid cooking surface. The main benefit of a flat top over a traditional outdoor gas grill is the cooking versatility. Flat tops allow you to cook eggs, pancakes, sliced veggies, fried rice, and anything else that would slip between the grates on a traditional grill. You'll still be able to cook popular grilled foods like burgers, sausages, chicken, steak, and more. However, you won't be able to cook large items like whole chickens and pork butts with a flat top grill unless you cut them into smaller pieces.
Storage Options
Some freestanding outdoor gas grills come with built-in cabinets that let you store items. This can make organizing your outdoor kitchen easier. Keep things you need to get started cooking in your grill like grilling tools, hot gloves, your grill cleaning brush, spices, and other BBQ accessories.
Dual Fuel Options
Charcoal grilling has its advantages when it comes to infusing extra flavor, but it takes time to prep your charcoals for cooking. A gas grill is easy to turn right on and get the grates preheating. For many of us, there will be days when you want to take the time to charcoal grill and days when you just want to quickly get your food cooked. Dual fuel grills give you the choice to use charcoal, wood, pellets, or gas at your convenience.
Gas Smokers
Smokers can turn low-quality cuts of meat into succulent treats and infuse anything you make with a delicious smoky flavor. Traditional wood smokers require a large amount of time and attention to get the best results. Modern gas smokers make smoking foods easy with less guesswork and mobile app controls.
Fireside BBQ & Appliances is your source for high-quality gas grills that will elevate your outdoor living space. Browse our large online selection or stop by one of our showrooms to see some of our most popular outdoor gas grills. We'll help you find the best BBQ gas grill for your needs.