Posted by FireSide BBQ & Appliances on Mar 20th 2023
Have you ever wondered what the big deal is about kamado grills? Or maybe you still aren't sure what a kamado really is? Kamados are an ancient type of grill that is still popular today, and for good reason. Our guide will help you explore the benefits of kamado ceramic grills so you can determine which kamado to buy. Here at Fireside BBQ & Appliances, we can give you expert advice on finding the best ceramic grill for the money.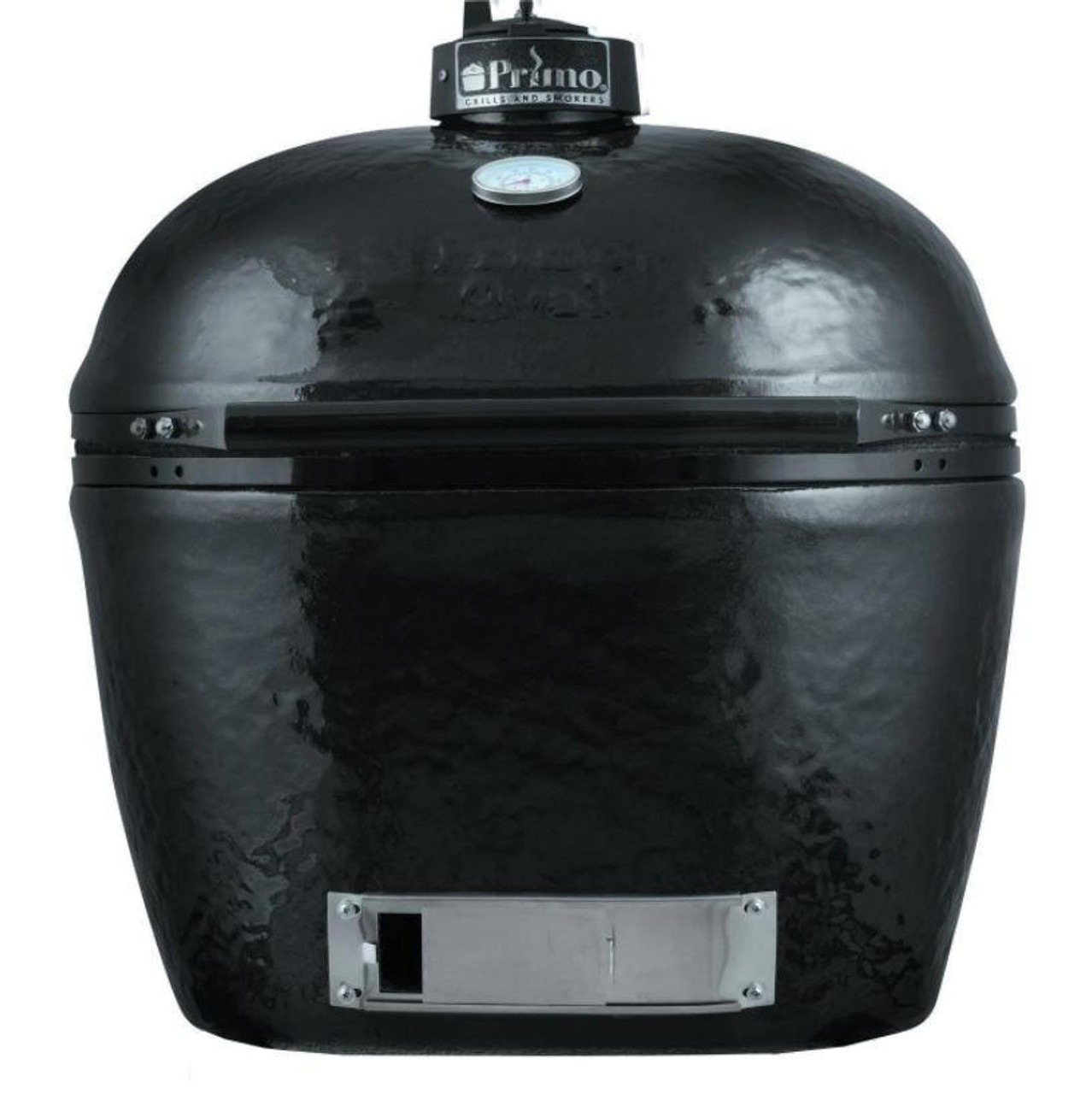 What Is a Kamado Grill?
Before you can understand the benefits of kamado ceramic grills and decide which kamado to buy, we have to define what a kamado grill is. Kamado is a Japanese word that refers to a grill type of Japanese origin. Shaped like an egg and made out of ceramic, kamados are easily the best ceramic grill for the money, providing an all-in-one experience that can't be beat. Compared to other options for grilling, the egg or oval shape allows more food to be cooked in more ways at the same time than would be possible otherwise.
Plus, long-lasting quality with consistent temperatures that are easy to adjust are just some of what you'll find with a kamado ceramic grill experience. Read on and learn more about the benefits of this ancient grill design, and why it's still great for modern grilling.
What Are Some Benefits of Kamado Ceramic Grills?
Versatility is the greatest benefit of a kamado grill. One kamado can take the place of a traditional grill, brisket smoker, pizza oven, barbecuer, and more outdoor cooking and baking options, all in one egg-shaped container. Another benefit is that your grill will stay pretty easy to use, no matter which cooking style you need. All you really need to do is light charcoal and then adjust vents to control temperature.
Many of the benefits of kamado ceramic grills have to do with their ceramic construction. Because ceramic does not not conduct heat well, the ceramic walls of a kamado provide control, which allows for stable temperatures throughout the kamado's entire heating chamber. This type of steadiness with even heat distribution makes for better fuel efficiency as compared to regular smokers or charcoal grills that do not retain heat as easily. Ceramic is also easy to clean and can last for decades. This, combined with the venting power that allows for a versatile and moisture-preserving experience, means that kamado grills provide top-tier experiences for users and anyone enjoying the results.
Let's sum up some of the top benefits of kamado grills:
Versatility
Easy to use
Temperature stability
Even heat distribution
Fuel efficiency
Easy to clean
Long-lasting
Preserves moisture
In short, if you want your food to taste great and be easy to cook on the same grill for years to come, a ceramic kamado grill is the way to go.
Which Is the Best Ceramic Grill for the Money?
If you're wondering which kamado to buy, it depends on what you're looking for. Size might be a consideration, or color and style, to match the aesthetic of your patio or outdoor cooking area. We also have different fuel type kamado options available, and you can even sort by brand if you are familiar with high-end grilling appliances. Many of our kamado grills come with a variety of placement options; for instance, you might choose the kamado only, the kamado on a cradle with shelves, on a compact or curved table, or on a steel cart with an island side table. Any way you slice it, a kamado will be an asset to your outdoor space.
Luckily, you don't have to decide which kamado to buy on your own. Our experts here at Fireside BBQ & Appliances are at the ready to help you find the best ceramic grill for the money. We can give information about a specific product or general principles so you can determine the kamado type that best suits your needs. We will provide a quote upon request, and we have other individualized assistance available as well. You can visit us in person, reach out through the phone, or use our online form to get started with your kamado grilling experience as soon as possible.