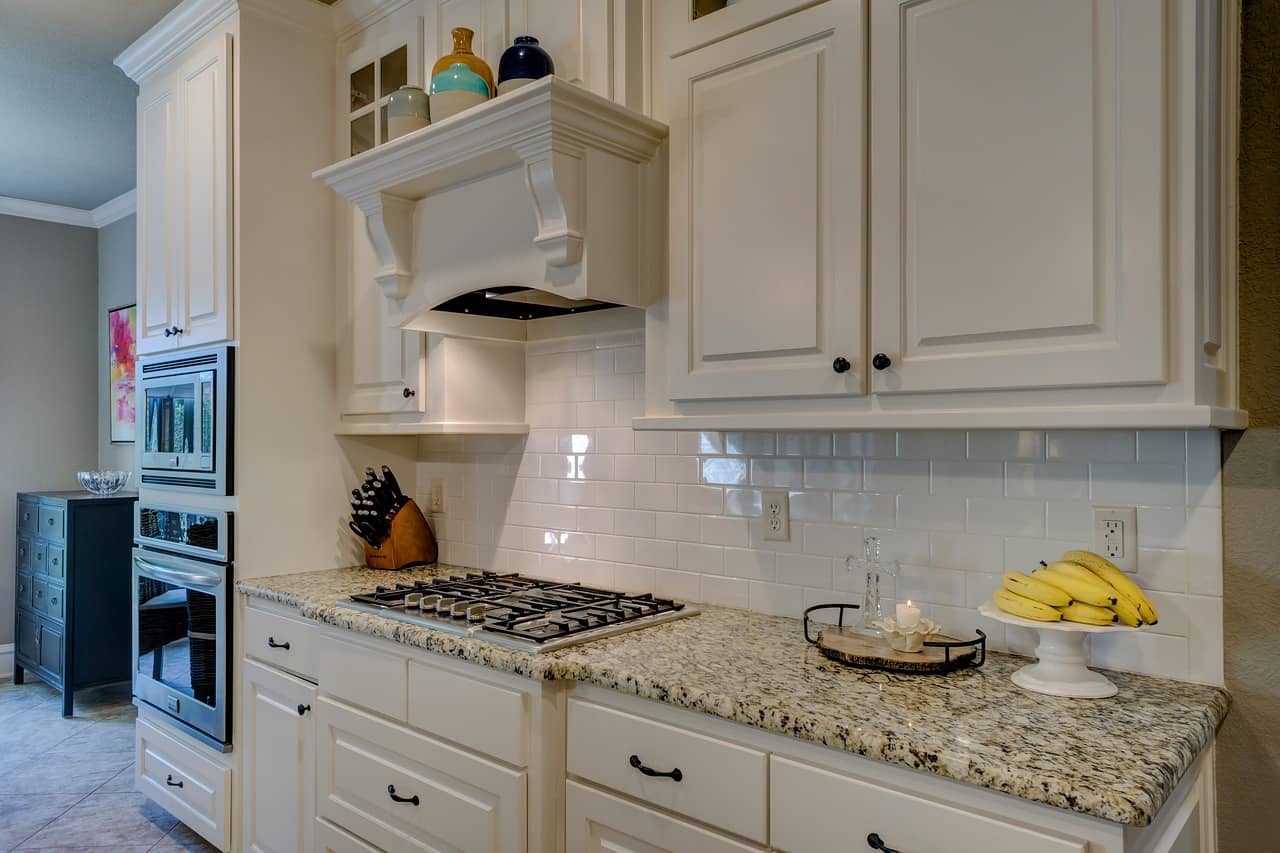 Your new kitchen isn't just another room in your house. It's your family's Grand Central Station — the hub of all family activity, from doing homework to cooking, shooting the breeze, and even having a heart-to-heart about your deepest concerns. It's the place that gives your family life. Now, you're ready to bring it to life — and that's where the perfect appliances come into play.
Not all appliances are created equal, and what may work for some families may not work for your family dynamic. Understanding the latest trends can help you decide on appliances for a new home that will enhance your dining experience, upgrade the look and feel of your home, and make spending time together even more meaningful. Let's explore the top built-in kitchen appliances ideas for new builds and redesigns.
1. Built-In Kitchen Appliances: Not Your Mom's Refrigerator
The refrigerator has undergone a major reformation in 2023, making it one of the biggest sources of utility and style changes across the kitchen. That's because these appliances for a new home have become even more versatile. Today's built-in refrigerators, which can be positioned flush with existing kitchen cabinetry, are sleek and highly functional, perfect for creating a high-end, seamless kitchen design.
The top built-in kitchen appliances ideas for new builds and redesigns include refrigerators with spacious drawers and food zones for compartmentalizing various kinds of food to keep them flavorful, fresh, and safe based on their humidity and temperature requirements. Another cutting-edge feature is DuoCooling, which Liebherr's fridge system uses to prevent moisture and food odors from transferring between compartments. It's also an excellent way to maintain an optimal humidity level for preserving food.
2. Smokin' Trends
The best built-in kitchen appliances ideas for your outdoor kitchen include multifaceted smokers designed to make whipping up a five-star meal easier than ever for home chefs. The right smoker will fit on your countertop or between your cabinets for a flawless look and seamlessly match your kitchen's existing style.
The latest built-in smokers, like the Lynx Sonoma natural gas option, features an intuitive control panel that provides real-time information for a perfect culinary creation every time (more on this later). It comes with a large tray for holding wood chips, so you can easily smoke the perfect ribs for six hours.
But there are also built-in outdoor appliances for new homes for those who prefer charcoal over gas like the Fire Magic Legacy Built-In Smoker. The smoker's dual racks add to its wow factor by offering plenty of room for smoking multiple racks of ribs at once.
3. White Out
Whether it's 2023 or 2053, you can be confident that white will always be on trend. This makes investing in white ranges and fridges one of the best built-in kitchen appliances ideas. White appliances for a new home are perfect for adding a classy touch to your kitchen, radiating a feeling of cleanliness, and brightening up your space.
Another reason why many homeowners are turning to white appliances is that they can easily contrast with or complement other kitchen elements, like your countertops and cabinetry. White may also create a feeling of airiness and openness by reflecting light. Some homeowners furthermore prefer white built-in appliances since they don't show scratches, smudges, and fingerprints as much as black or stainless steel appliances do. When cleaned regularly, they'll resist discoloration and staining over time.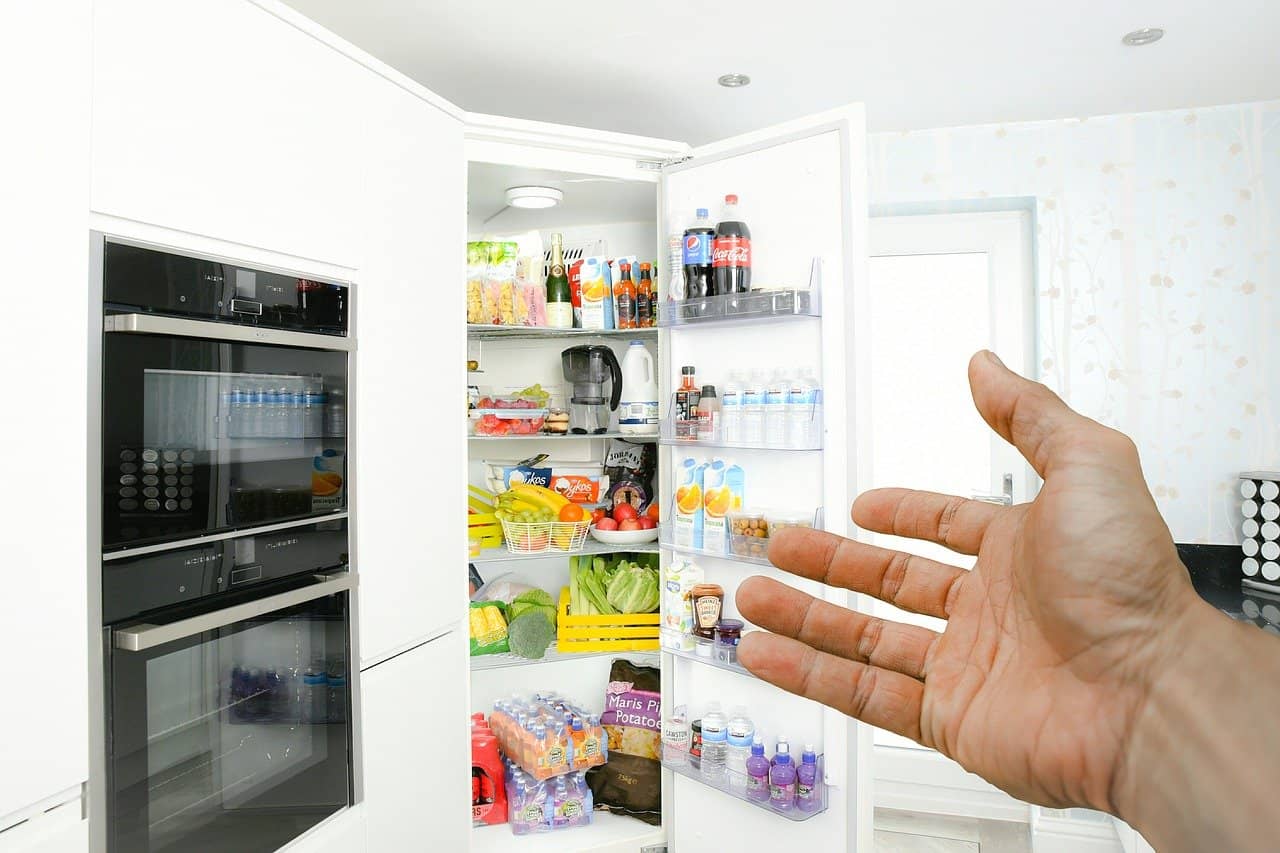 4. Hi, Wi-Fi
Integrating your kitchen's appliances via Wi-Fi is easier than ever. That's why buying appliances with wireless connectivity, for example, is one of the leading built-in kitchen appliances ideas going into 2024. WiFi allows homeowners to conveniently control the latest appliances for a new home from their smartphones.
Many new appliance have Android or Apple app- and Wi-Fi-enabled controls make it easy to monitor your food in real time. This leads to better cooking results and will save you time and energy.
5. Go Dark
While white appliances are popular, Black appliances are also among the top built-in kitchen appliances ideas. Choose a built-in fridge or oven with a dark finish to cool down your kitchen's look. Dark appliances can create an attractive contrast with light-colored cabinets, backsplashes, and countertops. They can blend effectively with dark cabinets for a visually appealing and sophisticated vibe. They may also make your space look bigger by adding perceived depth to your room.
6. Look Ma, No Hands
Leading built-in kitchen appliances ideas in 2023 and beyond include choosing handle-less fridge designs, which you can find with brands like Thermador. Eliminating handles provides a smooth, modern look that will match your kitchen cabinetry well and make your kitchen look less cluttered by eliminating protruding handles, which can interrupt your design flow.
Handle-less fridge designs are also among the top built-in kitchen appliances ideas since these refrigerators are easier to close and open with their recessed handles or push mechanisms. These features may be more comfortable than pushing or pulling a handle, particularly for homeowners with limited hand strength or mobility.
Upgrade Your Kitchen With Help From Fireside Appliance Today
Fireside Appliance is your leading provider of high-quality kitchen appliances, washing and drying machines, and fireplaces. We also offer top-tier outdoor fire pits and anything you would need for an outdoor kitchen or barbecue setup. Our fireplaces and appliances are designed to instantly elevate your outdoor and indoor living experience.
When you shop at Fireside Appliance, you can take advantage of our 30-day price match guarantee. We're passionate about making sure our customers receive the best deals in the market from today's top brands. Our expert staff members will also be glad to guide you through the process of choosing the perfect appliance for your home. Schedule a house call or at-home consultation, or speak to one of our sales experts by phone today!