Posted by Woodland Hills Fireplace on May 11th 2023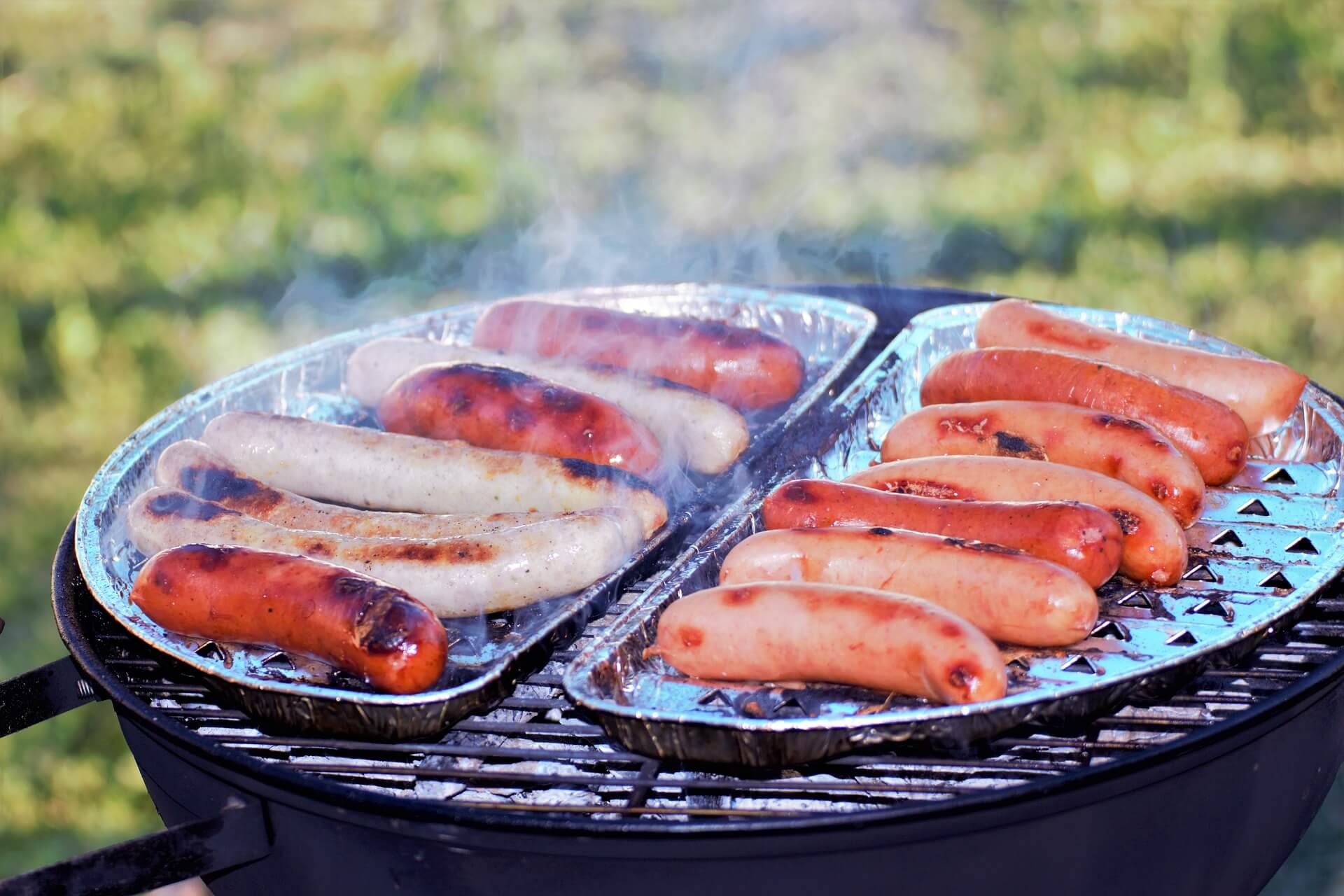 When you're on your patio and feel the warm sun on your skin, everything feels right in your world. But in addition to a patio table, some chairs, and an umbrella, there's much you can add to keep you and your guests entertained outside.
The problem? You're not sure how to improve your backyard.
You're in luck. Just a few backyard features are all it takes to upgrade your outdoor space and make it more enticing to friends and family. With the right additions, you can transform your backyard into an oasis that will have loved ones begging to come over for summer barbecues, campfire s'mores, and conversations over drinks year-round.
Here's a rundown on how to improve your outdoor living space
1. How to Improve Your Backyard? Add a Kamado-Style Grill
As you explore how to improve your outdoor living space, consider upgrading your barbecuing space with a Kamado-style grill. This time-tested grill dates back thousands of years, when it was used in ancient China. Today, the grill continues to stand out for its unmatched heat retention capability and versatility.
For instance, with this egg-shaped grill, you can grill wagyu beef burgers for your family or even a brisket that needs to smoke slowly for your July 4 barbecue. You can even use this timeless grill to make your own pizza by just adding a pizza stone
With this grill, all you have to do is light the charcoal and control the temperature by adjusting the grill's vents. That's it! The fact that this grill is so convenient to use makes it a must-have if you're wondering how to effortlessly improve your backyard.
2. Create an Outdoor Kitchen with a Built-in Grill
Creating an outdoor kitchen, complete with cabinets and a built-in grill, is another excellent way to boost your backyard's appeal.
As you seek to master how to improve your backyard, consider incorporating a built-in grill into your outdoor space to create your dream outdoor kitchen. The benefit of a built-in grill is that it makes your outdoor space seem much more open compared to a freestanding grill or even a portable grill would. As a result, it's a great way to streamline your outdoor kitchen's functionality and design.
Then, be sure to add an outdoor storage unit that can store accessories and that features a hardy warming drawer. You'll love using the drawer to keep your freshly grilled food warm so that you don't overcook it.
3. Incorporate a Fire Pit
Wondering how else to improve your backyard? Develop the perfect cozy, marshmallow-roasting cooking space by adding a fire pit. A fire pit will instantly add light and heat to provide an interactive, enjoyable environment at night. But its value goes far beyond the dusk hours. This backyard feature will also add a decorative touch to your yard, providing an alluring look.
Of course, one of the biggest draws of a fire pit is its ability to become a conversation starter and the focal point of your next social gathering. As your group conversation's centerpiece, the fire pit is sure to be a crowd pleaser, instantly attracting friends and family with its mesmerizing, almost magical dancing flames. You can't ask for a better way to make even a large backyard feel more intimate.
4. Introduce a Pizza Oven
If you're still exploring how to improve your backyard, consider turning your backyard into a pizzeria by ordering a brand-new outdoor pizza oven. With this tool, you can finally cook the types of wood-fired pizza pies you've always loved indulging in at restaurants. It's an excellent way to introduce a brand-new cooking experience and lets you enjoy the saucy, cheesy goodness of handcrafted pizzas right out of the oven.
5. Add an Outdoor Fireplace
Finally, if you're trying to figure out how to improve your backyard, imagine how your outdoor gathering space would look with an outdoor fireplace inserted into the scenery. A high-quality outdoor gas fireplace will create a breathtaking ambiance with its controlled flames — without the smoke and sparks associated with wood-burning fireplaces. Outdoor fireplaces are also more efficient and simpler to clean since they don't produce ash.
You and your guests will instantly fall in love with the subtle elegance that your fireplace adds to your outdoor space. If you have a swimming pool or outdoor seating area, this architectural element will make it that much more inviting and Instagram feed worthy.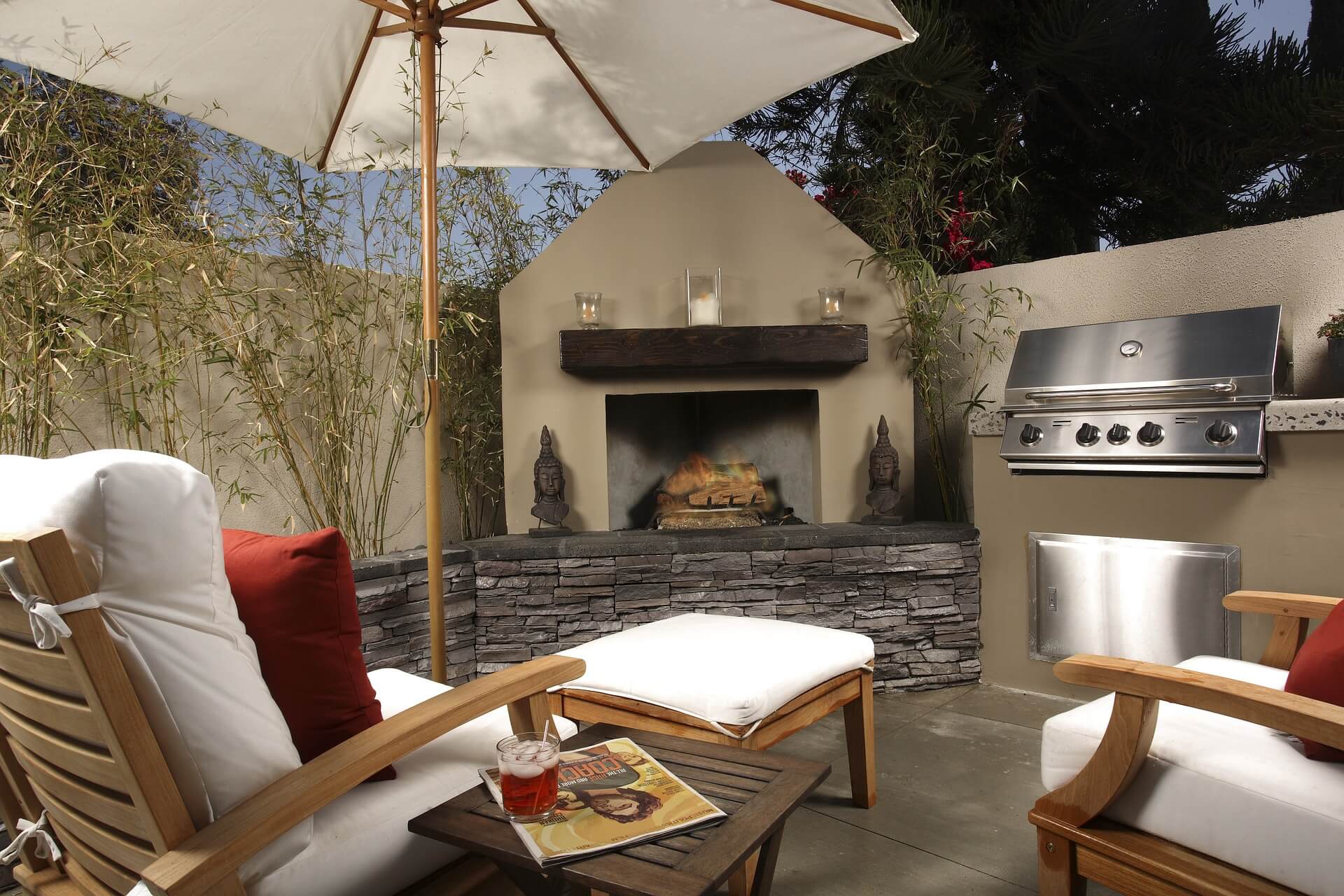 Master How to Improve Your Backyard with the Help of Fireside BBQ & Appliances
At Fireside BBQ & Appliances, we offer fire pits, grills, and anything you would need for an outdoor kitchen or barbecue setup. Not sure where to start in your shopping journey? We'll show you how to improve your outdoor living space with the right tools and accessories. Live chat with a sales expert (we're always available), or schedule an in-store consultation with us today!