Besides the routine annual inspection and chimney sweep, follow these important tips to help maximize your wood burning fireplace's function and maintenance. Our wood burning fireplace tips will extend the lifespan and increase the safety of your fireplace. Follow along and learn the pros and cons of a wood burning fireplace.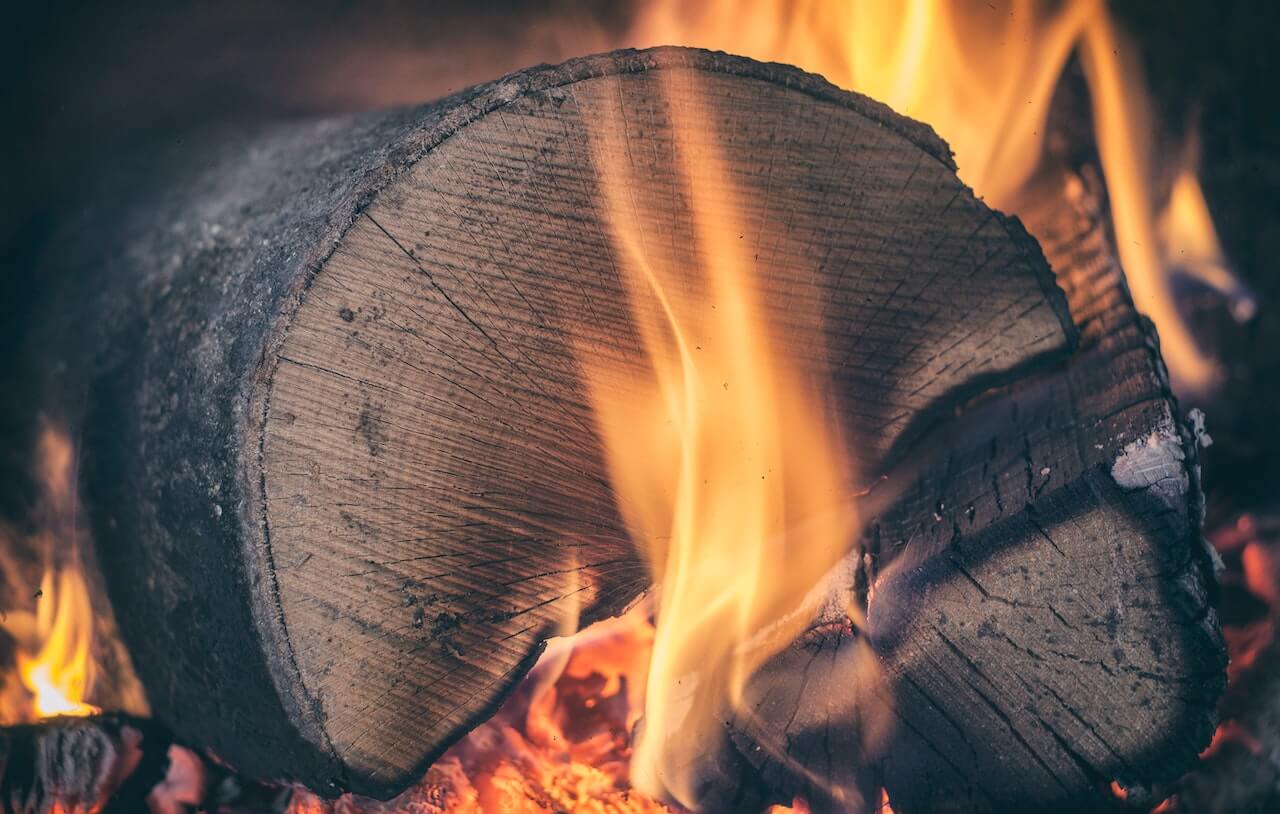 1. Burn Firewood Only!
This one seems obvious, but an essential wood burning fireplace tip is to only burn firewood in it. Don't compromise your air quality by burning crates, construction scraps, loose wood, painted wood, treated wood, or lumber. Burning these items inside your home releases dangerous chemicals that contaminate your home's air quality. Log starters are okay for starting your fire, but only use one at a time since they burn very hot.
Not all firewood is created equal. Burning dried, cured wood is the best option for your wood burning fireplace. Dried, cured wood means that the wood has been split and stacked for eight to twelve months with the top covered and sides open to increase air flow.
Hickory, white ash, sugar maple, and beech burn the longest. If you cannot get your hands on these recommended long-burning woods, just make sure you're using dry firewood. Spruce or white pine will burn fine as long as they are dry, but you will need to add wood to your pile more often. This is a wood burning fireplace tip you certainly do not want to overlook.
2. Install A Chimney Cap
Chimney caps prevent windy downdrafts from blowing back into your home. They feature side vents that allow smoke to escape. Chimney caps also prevent snow, rain, and other objects or critters from falling into the chimney. Whenever there is water or moisture in a trapped space, there's an increased risk for mold and mildew, which is definitely something you want to avoid.
Chimney caps also stop sparks and embers from escaping out of the chimney and onto the roof, potentially starting a hazardous roof fire. A chimney sweep can install a chimney cap, either in a galvanized metal material or stainless steel.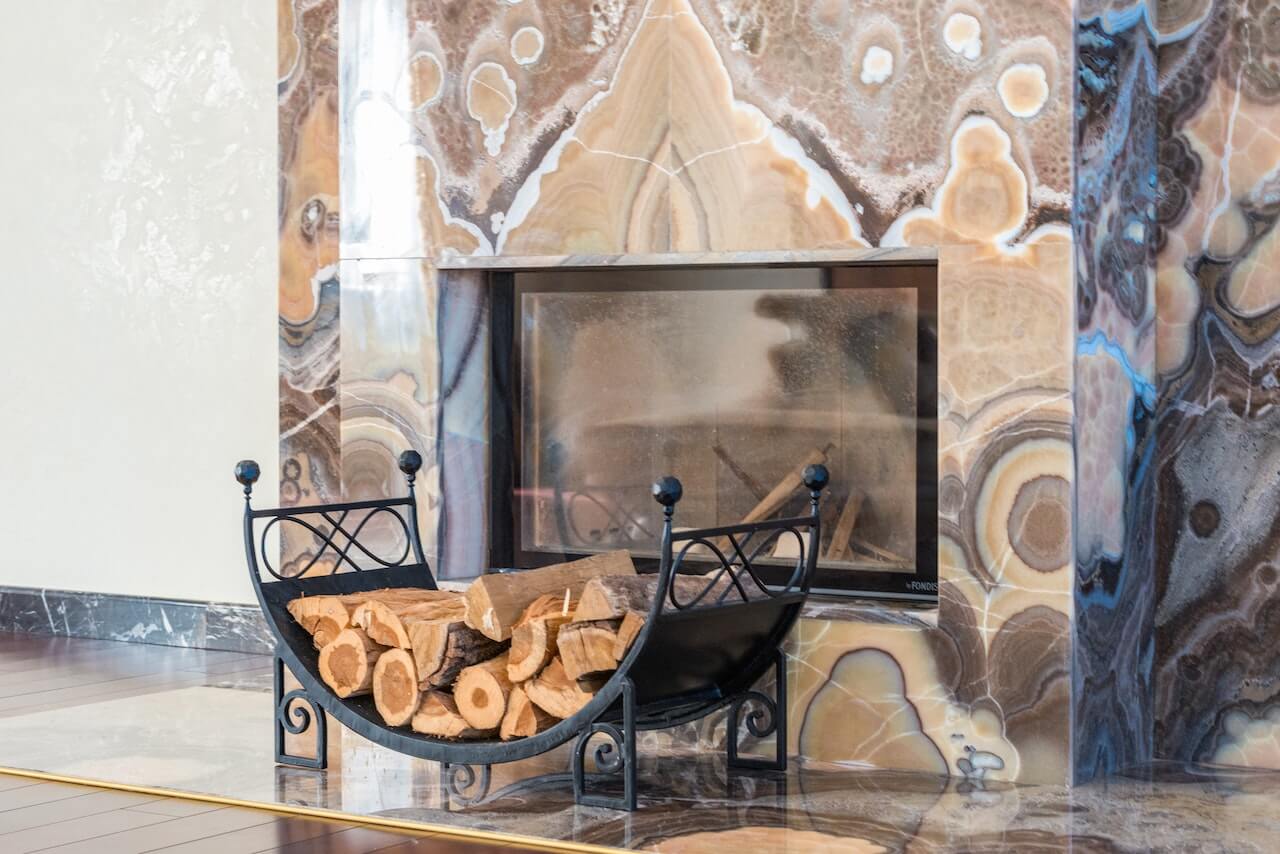 3. Keep Combustibles Away
A wood burning fireplace tip you should never ignore is to keep combustible materials like carpets, drapes, and furniture away from the fire when burning. Installing a screen guard or fireplace doors will help keep children and pets away from your firebox. Be sure to keep combustibles 12 inches away from the lintel, including a wooden mantel.
4. Inspect Your Fireplace Damper & Replace If Necessary
Dampers keep cold air out. When your fireplace and chimney are not being used, cold air can enter the home, increasing your energy bills. Dampers are designed to seal the chimney when it isn't being used, so your house remains warm and cold air doesn't seep in. When you are operating the fireplace, be sure to open the damper so that smoke is sent away via the chimney. Dampers also control the fire's intensity. Adjust your damper according to how strong you want your fire to burn.
Pros and Cons Of Wood Burning Fireplaces
We outlined some important wood burning fireplace tips, but here are pros and cons of having this classic fireplace in the home.
Pros:
Wood burning fireplaces emit a captivating, beautiful flame!
You get authentic sounds and smells
You are able to roast marshmallows, s'mores, potatoes, corn, and other foods over the real flame. This cannot be done with gas burning fireplaces.
If you enjoy the work that is required for building and maintaining a fire, then a wood burning fireplace is for you!
They're cozy and add a warm ambience to your home
Cons:
Wood burning fireplaces release more emissions than gas burning fireplaces
They require work in getting the fire started and maintaining its burn
Maintaining a stock of wood requires physical labor and planning
It is a less efficient heat source than a gas burning fireplace because more heat with a wood burning fireplace is lost up the chimney
Gas fireplaces can be instantly turned on and off, whereas wood burning fireplaces require work to get started
Devoted attention is required. You should never leave a wood burning fireplace unattended.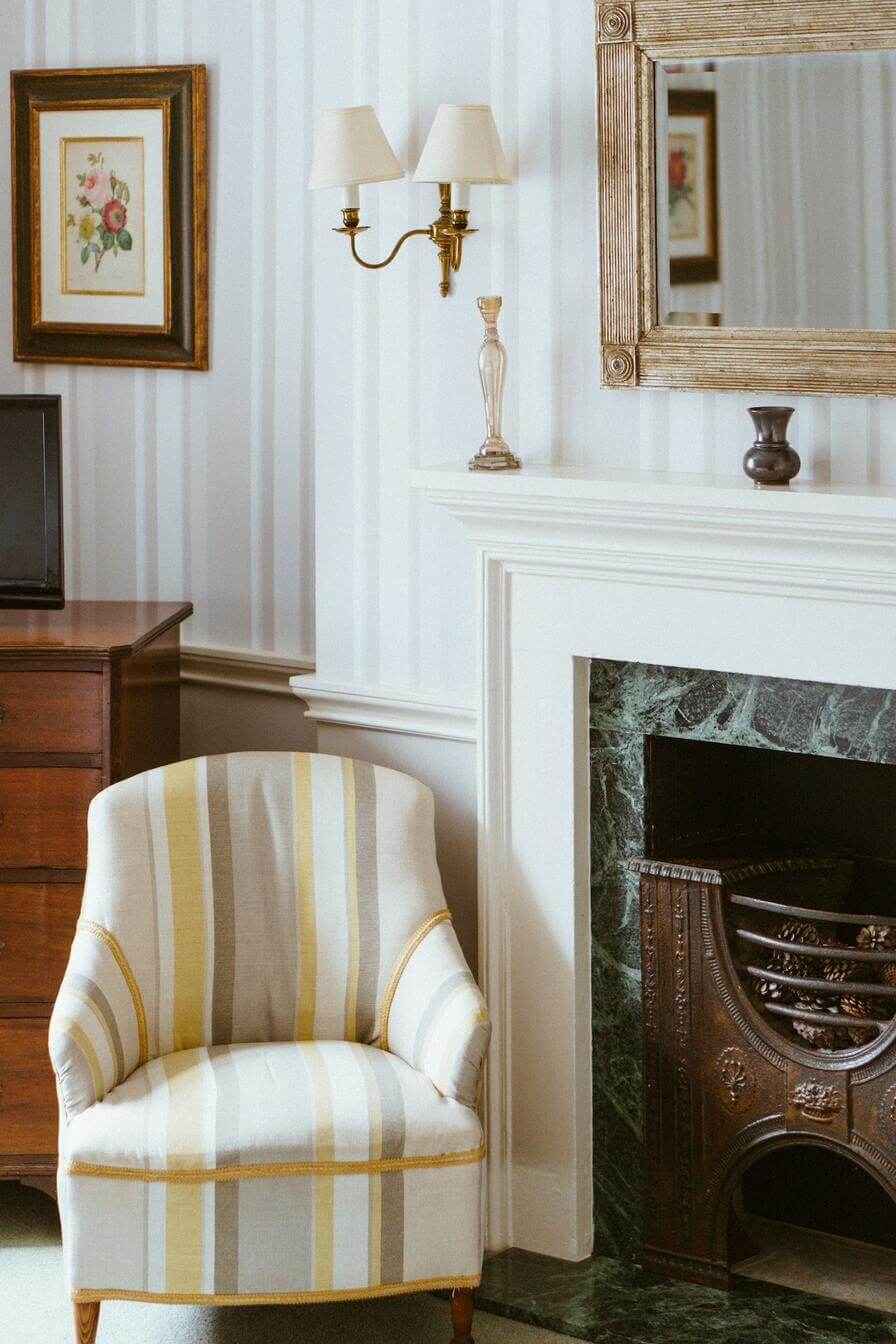 Follow These Essential Wood Burning Fireplace Tips
When operating and maintaining a wood burning fireplace, your safety and that of your loved ones is top priority. By following these important tips, you will extend the lifespan of your wood burning fireplace and optimize its function. You will efficiently and safely warm your home, thus reducing energy costs. The classic sounds and smells associated with wood burning fireplaces are timeless - they add a special, heartfelt touch to the home and its ambience.
At Fireside Appliance, we're a family-owned and run business that's passionate about fireplace safety and quality. Contact us for a quote today, and we'll help you with more wood burning fireplace tips and answers to any questions you may have. Get started on your journey toward the perfect fireplace space you've always dreamed of!