If you find yourself relying on central heating to get through the fall and winter months, it may be time to consider alternative ways to create warmth throughout your home, such as with a fireplace. Traditional fireplaces, for example, can help you increase your home's interior heat all while saving you some money. To get the most out of your new wood-burning fireplace, and how you can maintain your indoor fireplace efficiently over time, explore our guide below!
This comprehensive guide will tell you everything you need to know and everything you need for a traditional indoor fireplace.
How to Prepare for a New Fireplace Addition
Although modern traditional fireplace brands have perfected the look and feel that modern homeowners want to see in today's homes, the reality is that they're still traditional fireplace products. Unlike gas or electric inserts, the installation of a wood-burning fireplace is a bit more involved. In order to ensure that the installation process goes smoothly, it's important to assess and prepare your home for considerations such as:
Where Your New Fireplace Will Go: Generally speaking, most fireplaces can be found in the living room of the home, with the master bedroom or family room being other areas of interest. However, every homeowner may not agree on placement. Some may prefer to have their fireplaces situated directly in front of their couch while others may want their fireplace in the corners of the room. Regardless of where you see your traditional fireplace, do you have a dedicated space for it? Knowing where you're going to install it is important as this will play into the next consideration.
Where the Chimney Will Be Situated: Electric fireplaces can be installed without any venting as they don't produce fumes when they're used. Traditional wood-burning fireplaces, however, need to be able to release the smoke outside the home as you continue feeding the flames. Installing a new chimney is often simple in one-story homes, but a bit more difficult in two-story homes. If you're not sure where the best placement will be, consult with a local contractor and home remodeler to see where you should install your new traditional fireplace.
What Style Will Match Your Interior (Now and in the Future): When you choose a fireplace, you want something that matches the rest of your home and will provide you with a timeless look you can always decorate around if you want to make some minor renovations in your home later on. Consider both the overall look of your modern traditional fireplace and what benefits it offers when you're shopping for a new fireplace.
Traditional fireplaces provide you with the look and feel you want if you love using wood as a fuel source, but you have to make sure that you're prepared to build one in your home ahead of time!
Beyond the Fireplace: Properly Tending to the Flames
Tending to your fireplace and keeping your home safe is an art that requires the use of several tools. In fact, there are multiple accessories that you should have if you plan on installing a traditional indoor fireplace in your home. Some of the most essential fireplace accessories you should have on hand include:
Andirons or Grates: In the past, andirons used to play the role of today's grates. However, you can feature either in your traditional fireplace.
Pokers and Tongs: Pokers and tongs are essential tools to help you move around your burning wood from a distance. These tools can either be purchased separately or bought as part of a fireplace tool kit.
Wood Holders and Carts: Having a wood holder makes it easier for you to grab a log from the side of your fireplace and throw it in when the fire needs more fuel. If you run out of wood, you can always fetch more from your backyard and conveniently roll it over to your fireplace with a wood cart.
Screens: The last thing that you want when you're using your traditional fireplace is for a child or animal to get too close. While most modern fireplaces come with built-in screens and doors, getting a separate screen you can use for decoration and further security may give you the peace of mind you need when lighting your fireplace.
Ash Buckets and Brooms: Regular maintenance is essential, and items like brooms, dustpans, and ash buckets keep your fireplace looking clean.
With all of the right accessories, you can start using your new fireplace as soon as it's installed!
Fireplace Maintenance: Safety Tips for New Owners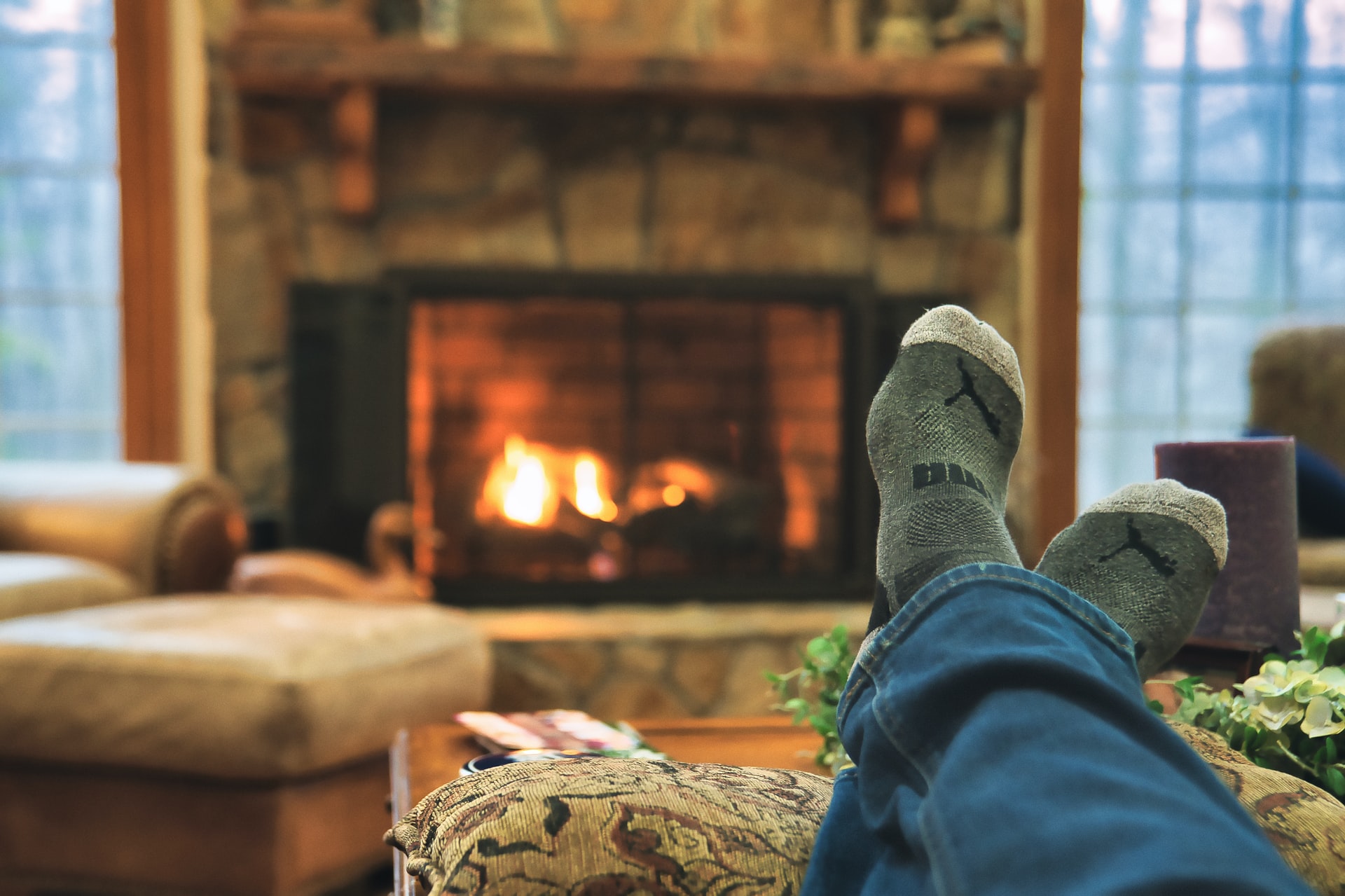 Knowing how to maintain your traditional fireplace in great condition is important both for enjoying it for the long-term, as well as safety for your home. Some helpful maintenance tips that you should be aware of before you install a fireplace include making sure that you have smoke and carbon monoxide alarms installed throughout your home, keeping your fireplace clean and free of smoke and ash by cleaning it regularly, and conducting regular maintenance on the chimney so that smoke doesn't make its way back into the home.
As long as you care for your fireplace as you would any other part of your home, you should experience few issues along the way.
Let Fireside Appliance Bring Your Dreams to Life
Are you ready to install a traditional fireplace in your space? If so, Fireside Appliance is here to help! Beyond our wide selection of modern traditional fireplace brands, you'll find that we offer lower prices and our 30-day price match guarantee, delivery and installation, and have financing options available for your new fireplace. All you have to do to begin your journey is inquire for a quote or speak to a sales expert waiting on standby to answer all of your questions.